Forget the cold winter months of January and February or the end-of-the-semester months of December and May. For me, the most distracting month of the year is October. In my part of the world, it's also the most beautiful. I want to be outside instead of indoors writing, cleaning, catching up on school work, etc..

This past month has been especially distracting -- I was without a home computer for two weeks because of a virus, I've had to wrestle with doctor apointments, and I also completed a nature writing workshop. Plus, of course, I am teaching a full load of classes and learning new technology. Still, there is some good news to report in the publishing world: My poem "The April of Barn Swallows" (which brings the reader to another part of the calendar year) has been published in the latest issue of Voices de la Luna.

Powered by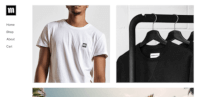 Create your own unique website with customizable templates.