We have spent the last week or so breaking record low temperatures in my part of the world. A record, I might add, that I really don't want to break. Last week, I woke up to temperatures that were minus twenty degrees below zero. Today, the high is only supposed to be three degrees. You know it's been cold when you look at the extended forecast and you believe that a high of twenty degrees is a heat wave!

If anything, this is good reading weather, and I have spent the last month catching up on my reading. Take a look at my Book Picks section for reviews on Cinderland by Amy Jo Burns, Dry Bones in the Valley by Tom Bouman, The Robot Scientist's Daughter by Jeannine Hall Gailey, and St. Peter's B-List edited by Mary Ann B. Miller.

Powered by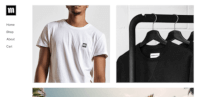 Create your own unique website with customizable templates.